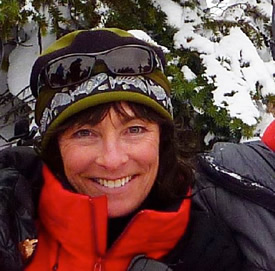 Who We Are
We have been the voice for all aspects of mountain guiding and instruction in Canada for over half a century. We set the professional standards for mountain guides, alpine guides, ski guides, rock guides, climbing instructors, hiking guides and via ferrata guides. We were the first guides outside of Europe to be recognized by the International Federation of Mountain Guides Associations.
Our members are recognized, and sought out as professionals in all aspects of protecting the public interest, and safety. This includes mountain travel, instructional work, commercial safety work, mountain rescue, and backcountry risk management.
The diversity of our membership and certification streams makes us adaptable to the ever changing requirements of guiding in this country.
Sylvia Forest, President